Spoiler alert: this piece is not really about Spiritual Marketing. The way of the shaman is certainly not exempt from paradoxes and miracles.
(Castellano aquí)
A modified version of this note was published on Pagan Pages
It was August 5, 2018. My Chinese calendar predicted it would be an auspicious day for rituals but a bad one to embark on a long journey. Rituals it was. I went to my favorite café in Bangkok, the city where I was living, and put fingers to keyboard.
It had not been a good week; I had submitted a piece commissioned by a website that receives nine million unique visitors a month, and it had been turned down. My agent pitched the site for an article about living in intentional communities. I was happy to write about that topic, since I had lived in a spiritual, environmentally friendly community in Scotland and had first-hand knowledge of what the experience of communal living was about. Moreover, my first steps in shamanic practice took place during that stay, so it was a subject dear to me.
However, the editor of the website had understood that the piece would go over actionable strategies for people to create more intentional and meaningful relationships in their own communities, like setting aside time to walk around their neighborhood, join new groups, etc. Would I be open to pivoting the piece to touch on this idea?
It had not been an easy piece for me to write; the website preferred articles written in third person, very much "news you can use" and tips with quick, easy takeaways about how to improve the lives of their millions of unique visitors. About 700 words was best. Which was exactly the opposite of what I do: I write long articles, in the first person, reflecting on the perplexing circumstances of modern life, concluding in general that the world is a very confusing place and that most of the questions we ask ourselves are probably wrong. I wish I had easy takeaways to offer; I would be the first one to benefit from them. It is a happy day when the unique visitors to my site reach two digits.

Still, I wrote the piece, but it was turned down. Of course, I was open to pivoting the piece. I was in the middle of the promotion of the recently published Shaman Express, a novel I cowrote that had sold less than one hundred copies in its first month. Any chance to promote the novel was welcome. Take every opportunity you can to post your writing to different platforms, was the advice of a blogger writing about how to make a living as a writer. When you first set out to freelance, you'll have to stomach crummy pay, cantankerous editors, and take on all assignments that come your way. Let's be honest, in the beginning, you can't afford to be picky, was the more radical advice of another blogger writing about going freelance. I spent the following week honestly trying to pivot the piece to touch on this idea of the neighborhood.
I started by reviewing my most recent experience walking around my neighborhood, which at the time was funky Banglamphu in Bangkok. I spent the first month in a cheap, murky, no "chocolate on the pillow" hotel. I divided my time between writing at a café downstairs and attending a spiritual group that had me absorbed to the point of firmly believing that everything that surrounded me was a transient, repetitive cycle of suffering based on attachment. Why generate additional suffering by creating attachment to my neighborhood? Then I moved to a condo for the following two months, apparently built for the sole purpose of sheltering young and fleeting Airbnb travelers. After a few days I started recognizing some faces at the next-door Family Mart where I did my late-night shopping. Still, we would not greet each other in the elevator. And I did not use the gym; that alone qualified me as an outcast. No good luck in drawing from my experience here either.
Before setting out on this trip, I lived in a house in Buenos Aires for several years. I could think of only two times in which I had connected with the neighborhood. The first one was a failed attempt at bribing them with bottles of wine on the eve of my fortieth birthday party. The strategy did not prevent the neighbors from calling the police, in fact repeatedly, with a noise complaint. It was a loud party. The next occasion that I reached out to them was when the Armenian church across the street installed a cellular antenna the size of the Eiffel Tower in their backyard. I attempted to gather signatures to file a complaint against the cellphone company that owned the antenna, with the hope that the lucrative agreement between church and big business would be terminated. I asked my pious neighbors to choose between brain cancer hazard, the naughty neighbor I had been, and the powerful grip of the Armenian patriarch. Naturally, I ended up filing the complaint alone. This did not make me any more popular in the neighborhood and killed my chances of being admitted to the Armenian kitchen supper club.

The harder I tried to pivot the original piece, the more evident it became that more than a pivot, I had been asked to perform a quadruple somersault. If you have nothing to say, there's no point in singing it, was the advice of yet another blogger who writes about tech, culture, and startups. To make matters worse, or perhaps better, I had started to study The Tibetan Book of the Dead. I learned that, surprisingly, once we get accustomed to the omnipresent possibility of death in life, we feel greatly liberated. So I resolved the article conundrum by deciding that no matter how strongly I wanted to promote Shaman Express, I had to be honest and not write that piece. The sense of immediacy of freedom was exhilarating.
Then came the possibility of writing about Spirituality without Religion for another website. My initial idea was an inflammatory article against the Roman Catholic church. I set to reading Catherine Nixey's The Darkening Age: The Christian Destruction of the Classical World and Betthany Hughes' article "Ruination in the Name of Jesus." Simultaneously, I reread the Vatican documents A Christian Reflection on the New Age and Aspects of Christian Meditation, where the Vatican sternly warns its adepts against mixing Christian practice with Eastern approaches to spirituality.
I might have moved from the murky hotel to the Airbnb condo, but I was still attending the same spiritual group in Bangkok and studying The Tibetan Book of the Dead with renewed energy. I was being taught about such edifying principles as belief means reliance, not defiance. I had sat in meditation to be rid of negative thinking, intolerance, and cynicism. My spiritual teacher showed me money, fame, food, Facebook, fantasy, series, social media, sugar, gaming, gossip, love, lust, work, war, pain, power. The list is without end — and so is the condition. I had even tweeted, We realize that all compulsion is only based on the illusion of substantial continuation, enduring substance, binding essence. Hence, I could not respond to the opportunity of writing about Spirituality without Religion with the cheap line of debasing the world's oldest continually functioning bureaucracy.
Cornered, I asked for guidance in meditation. I reflected on how to bridge the infinite void of separation. Later that day, my spiritual teacher talked about a God, not in a religious dimension, but as a form of spirituality that was different from the one I had departed. It implied a connection with the Universe. It was about a psychospiritual change and awakening. He talked about a higher force that we can all plug into, nothing at all like a human relation in the Judeo-Christian system of belief. Not an out-of-body experience either, but a practice that needed training to be perfected. We could find it where we thought there was no possibility of anything to exist. The spiritual part is rather the absence, the space around it, not the object itself, he taught. He then proposed I should create a balance sheet. On one side I was to list all the reasons I could for believing in such higher force, and on the other side a list of all the reasons for disbelieving. I came up with this:
Reasons for believing:
The direct experience of the divine in meditation, yogic practice, and shamanic journeying.
The guidance of Helping Spirits that present themselves as friends, fellows, and teachers, recognizable from previous lives.
The intuitive knowledge of previous lives in such encounters and thus of the fallacy of separation.
Reasons for not believing:
Playing the atheist as an intellectual stance.
Scientific information.
The toxic political play of major religions, namely Jews, Christians, and Muslims.
My teacher nodded and explained that religions are man's attempt to organize the spiritual experience. Organized religions, even if organized in an honest, earnest, well-meaning attempt, are always corrupt, because they are about men. A futile attempt indeed, because the spiritual part is rather the absence, the space around it, not the object itself, he insisted. In this quest for spirituality, what we need is to have no escape, so we can experience what happens. Time, then, acquires a different dimension. Space, then, has a different dimension. There arises a new possibility in Spirituality, where before it was just a necessity.
"Very well," he concluded after reviewing my notes, "your first column is Spirituality, the second column is Religion. That is how you can have Spirituality without Religion." I was speechless; my teacher had just written the article for me. Spirituality, not Religion, is the faster road to that greater freedom we all seek. The way of the shaman is certainly not exempt from paradoxes and miracles: he who is blessed with the guidance of a wise teacher does not need to perform any type of pivots.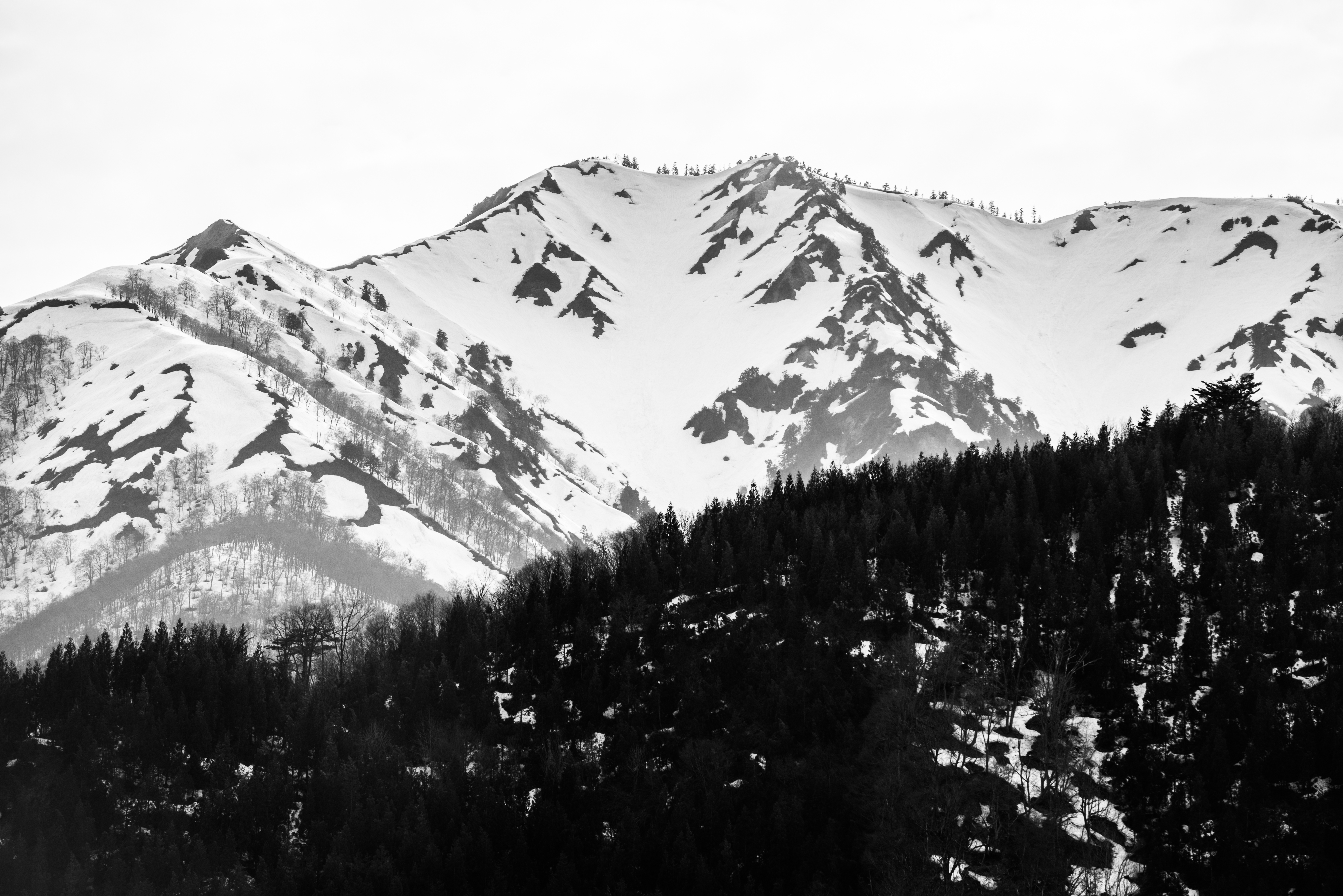 The photographs, the story of Ikkosanzon Amitabha Nyorai and the associated textual elements were generously contributed by Darkle, a friend and fellow on the spiritual path. Darkle is a writer and film director as well as a photographer. His work can be seen here:
Instagram / Facebook / Twitter / Website