Emerging Literature from Paraguay
In March 2018, I coordinated a literary workshop in Paraguay. It was aimed at leaving behind the literary canon, and focusing on everyday language and local traditions, in order to find a voice of one's own. The program was as intense and impassioned as the young group that attended it, somehow in line with their fascinating, and at times hallucinogenic, country.
The Paraguayan middle-class is reportedly at risk of losing cultural identity because of the consumer habits of their urban centers, increasingly more assimilated to Argentina and Brazil. In fact, I dare say the average Paraguayan is pessimistic about their literary tradition. In downtown Asunción, right on Palma Street, a few yellowing posters hang from lamplights with quotes from Augusto Roa Bastos, the Paraguayan writer laureated with the Cervantes Prize, the most important literary prize in the Spanish language - cheesy plays on words such as "there is always time to have more time." When I inquired about the reason behind such government action, I got this answer: "They tried to find Roa's quotes that are closest to Oliverio Coelho's, to encourage people to read Roa." Brilliant.
The short story collection Los Chongos de Roa Bastos provides an essential panorama of contemporary literature in Paraguay. Douglas Diegues' Triple Frontera Dreams is also highly recommended. About the latter, Cucurto has said "Latin America is bursting, overflowing with life, sex and creativity. As the political environment crumbles, popular desire is birthing. Douglas Diegues is the child of desire, and of all these juxtapositions." Almost anywhere in Asunción you can run into someone that has published poems or has a poetry blog, as is the case with Fachu Aguilar and Edu Barreto, just the first two that come to my mind.
For an entire month, an erotic poet, a feminist photographer, a Trotskyist advocate and a sensitive soccer player read and wrote, in rapture, at sessions that started at the time of shifting from tereré to beer, and that lasted until they ran out of cigarettes. The workshop lived through political demonstrations, birthday parties and some serious clubbing. The result is this literary sarambi, guarani for "mess" or "uproar." Ladies and gentlemen, I give you the best of the emerging Paraguayan authors under thirty.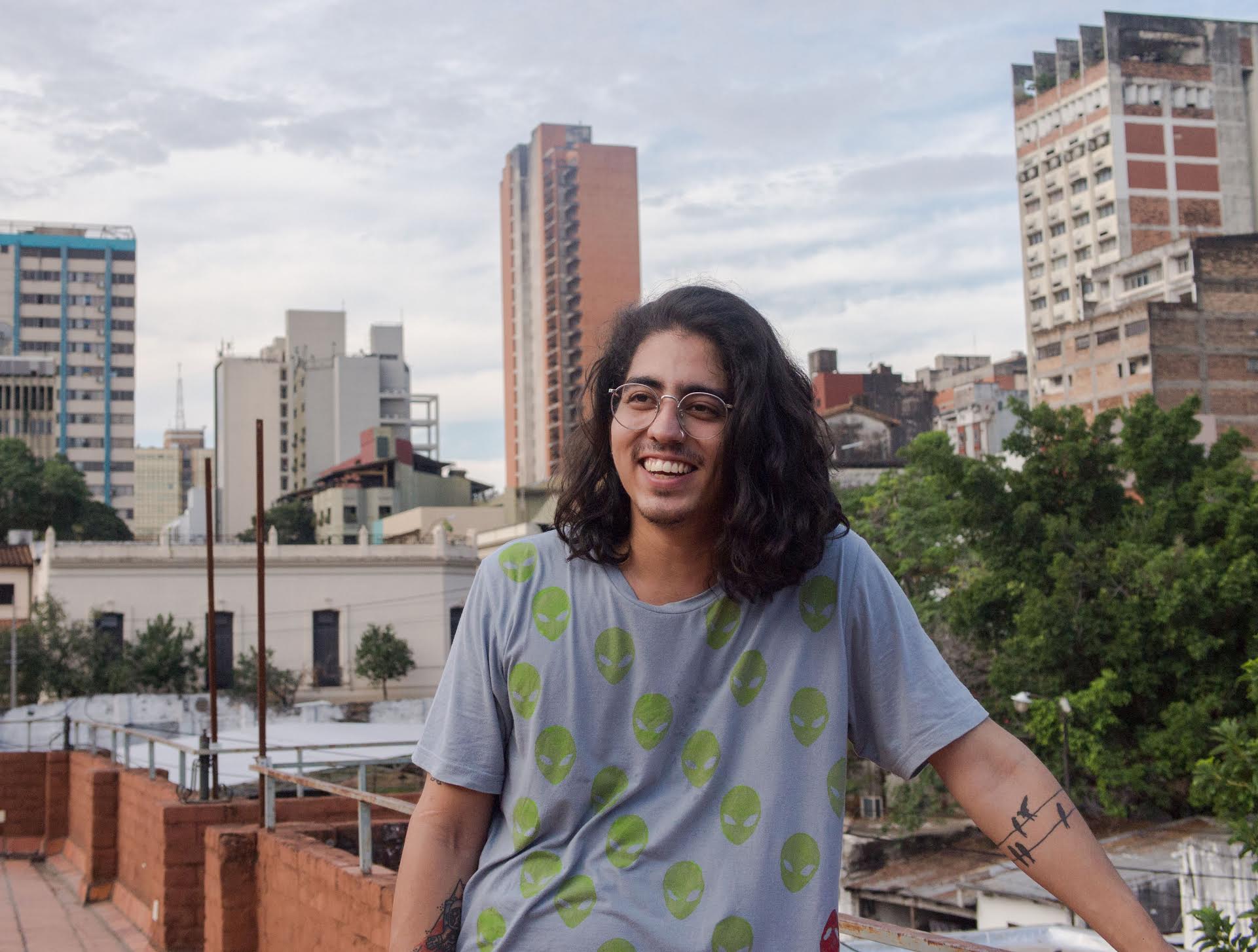 Cosmic Connection
Then I felt the roach was burning my lips as I was dropping crazy thoughts with my kape at the steps of Antequera, our usual place, tripping, having one of our best highs of the summer. Seriously stoned, lost in contemplation of everything, I caught sight of some cops at the corner. I freaked out and gifted the roach to the dwarfs that hang out there. I joined the cops, I don't know why, just because, I started feeling weird, not bad but just weird. What is it with me? My balls are warming up. As I joined them, taking my time but with a puzzling self-assurance, I found you there, laughing and talking soccer as you always do, your thin arms, perfect lips, and your glasses quivering like a juggler at the tip of your nose. That was the reason for the warmth, the vicious, overwhelming warmth between my legs, there it was, it was you. Marian, you hadn't changed a bit. I thought I was over you, but in fact you never left me. You looked at me arching one eyebrow and made a grimace with your lips. My mind went blank; it could only project the monstrous desire to lick that perfect, pretentious arch over your eyes, just like I used to do while you told me the story of the mita'i itaju, lying naked under the mango tree in our 'hood, thick with cum, exhilarated after so much fucking and story-telling. The feeling of having my face buried between your legs came back to me as each and every inch of you hurt. My balls felt heavy; I needed a release and I wanted to do it in your navel, the best grial from where I could drink it all. You smiled, I was stupendously stoned. I read your gestures, you wanted it too, and you would fulfill my fantasy. I saw you jerking off the thick baton you hold in your bony hands, your rough hands with which you wrote so much, those hands that wanked me at least once a day. I was drooling. I wanted to suck on those hands, choke with your fingers and hold your gaze. I couldn't take this any longer, I'd burst. We were closer and I felt your breath on my face. I noticed your name in your chest, written in gold and surrounded by stars. It dazzled me, and I instantly sobered up. You were with them, in that uniform. I had you in front of me, and I had to say something.
¡NDE TAVYRON! yelled mi kape.
Good-bye, Marian.
I feel like I'm crumbling. Goob-bye, cosmic connection.
And I went back to my kape.
Instagram FerDommy
Ph Nadia Gómez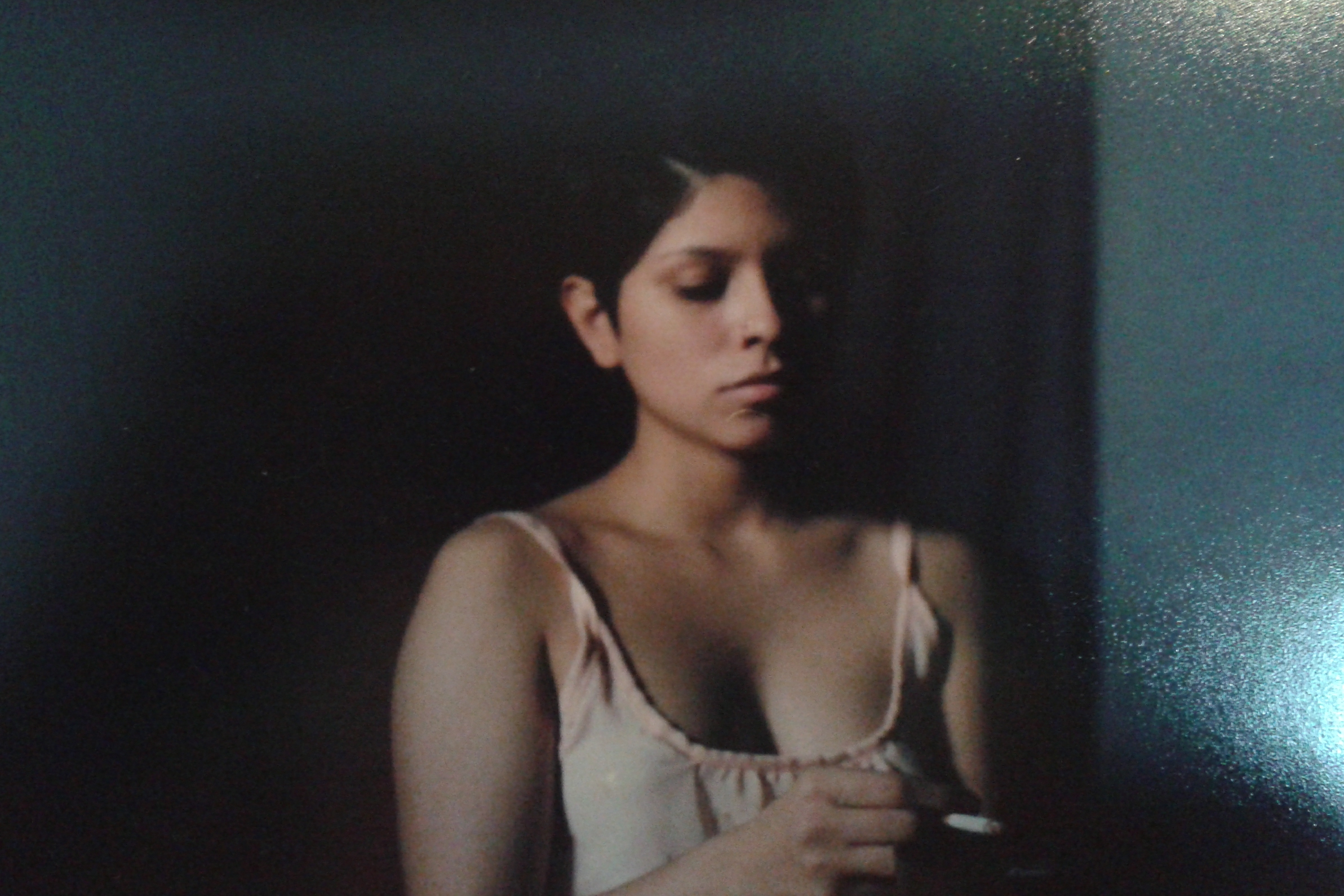 I Am a Whore
For many, that little, crowded corner was nothing but a nondescript place to walk around. For her, it was much more than that. It was her office, her shelter, the stronghold from where she fought tooth and nail for her independence and clutched to it. I am a whore, she repeated like a sweet mantra that worked as an empowering balm. She said it over and over again, and each time social anxiety crept up on her as she kept a composed, even arrogant face.
What could fate have in store for her, a worker in the oldest profession in the world? A clandestine anthropologist with a knack for happy endings; a housewife by day who by night becomes almost the romantic projection of the woman she would like to be. Not one step back, she thinks as the insomniac tide of the night brings her myriad hypocrisies in a hushed voice.
Silent, vigilant and full of confidence, she repeats her mantra over and over again as she waits for the new encounter, an honest courtship, no tongue-in-cheek, where the two of them can simply be and abandon for a moment the promise of what they think they should be.
Instagram Nadia Gómez
Ph Fede Sanz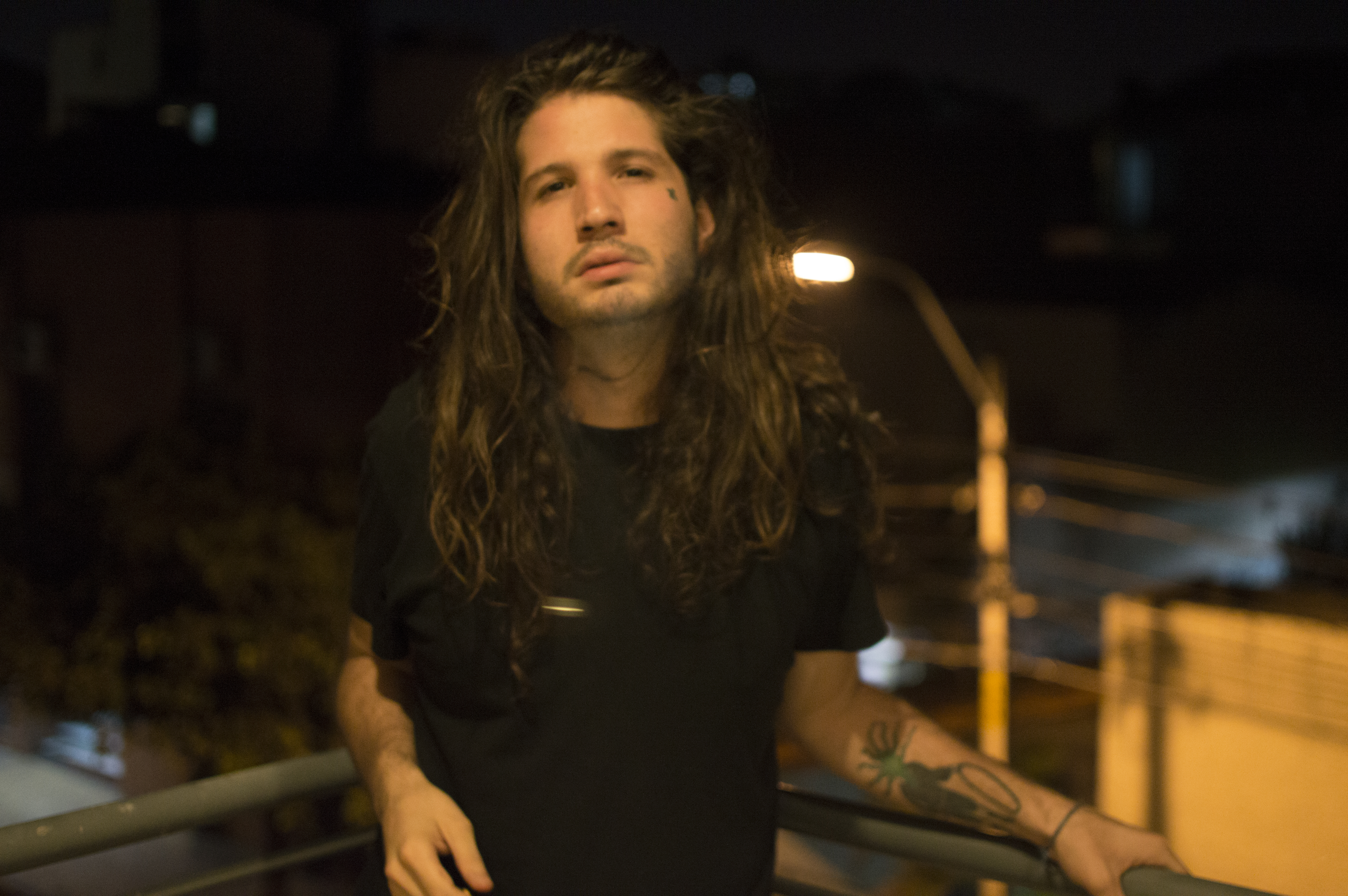 Our Bitch Father
Our Father
who art in heaven
hoping for WI-FI coverage
don't report my nudes.
Hallowed be thy name
and his, and this other one's, and that one's too
whose name I don't know
nor do I care.
I call him nine inches.
I'm coming
I'm coming
I'm coming
all over thy kingdom.
Thy will be done
over my arched back
lying to me about a certain
heaven.
Give us this day our daily "like"
like our daily twerk and twerking
like the gym, like our fitness lifestyle
like those legs in the classy sports club
and forgive us our trespasses
as we forgive
the fat fem that got AIDS
crawling to snort
a fleeting momentum.
And lead us not into the temptation
of the bureaucracy of passion,
but deliver us from evil
without delivering us from ourselves.
Amen, men, and more men.
Instagram Nq
Ph Annabella Casartelli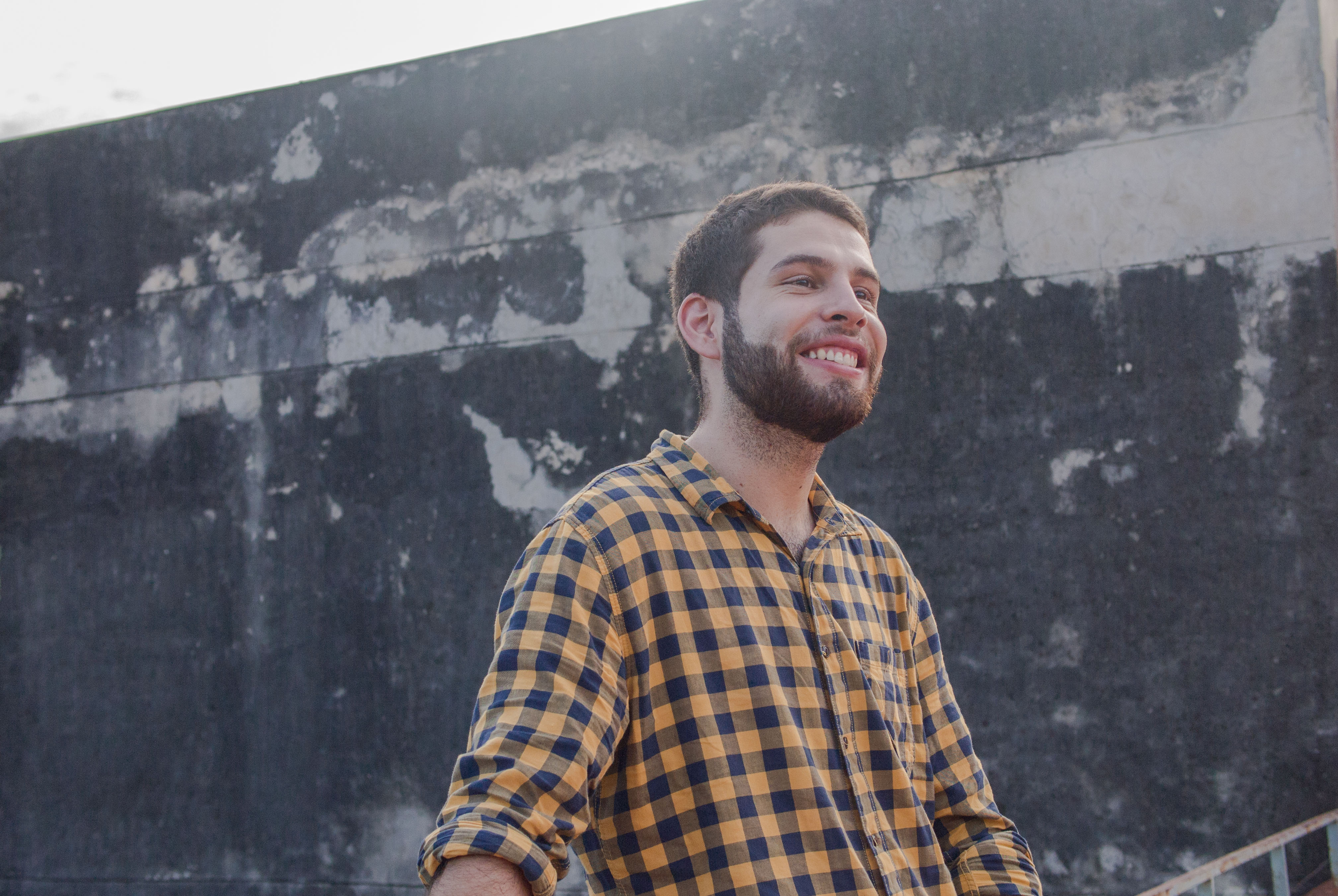 His Excellency's Hangover
I woke up early as usual, but with a mild hangover. I knew that the extra sips of exquisite whisky before falling asleep would take its toll, mba'e la tanto. Moreover, I had worked late trying to determine the "terms and conditions" of the extra-curricular deal for the new airport at Fuerte Olimpo, with my usual partners. I deserved those extra sips of whisky. Actually, a little reward is always worthwhile for someone who works indefatigably for the progress of his country. Nobody would dare contradict the very President of the Republic of on this topic.
Solcito was still asleep, while Sofi was getting ready to attend a lecture on business administration by a group of businessmen hired by My Excelency. I am preparing her to take the reins of my many companies. With the appropriate education and my advice she will be ready for whatever business opportunities may arise. In order to cheer myself up, I had a cafe macchiato with a shot of Spirytus, the vodka that President Putin gave me. Good old Putin knows his peers well, lest one of the most relevant and influential leaders of South America be seen with signs of drowsiness.
It was a warm day. We flew on the Nasser directly to Santa Rosa del Aguaray for the opening of the last infrastructure construction of the MPPC. Honestly, I could not recall exactly what project it was, something about promoting development, like we always said in these kinds of public appearances. A sizable bunch of fellow party members were awaiting us, ready to cheer on just about any slogan in front of them, even if it were void of any sense, as is usually the case when I am lost in the moment and end up babbling nonsense. True javoráis.
We were flying at a considerable height, and I could peek at the massive clouds through the jet's small window. I must admit that flying makes me feel dizzy, in spite of how used I had gotten to fly air transport of heads of state. I was feeling worse by the minute and I had a strong urge to chill. I would have paid any price, as I usually do when my influence is not enough, to have a joint. One of those joints that I kept in my secret box of happiness, and rolled as my old friends from the shanty towns had taught me, with the craft inherent to my position and with my highest esteem. But there was nothing I could do, añarakopeguare.
Instagram
Medium
Ph Nadia Gómez